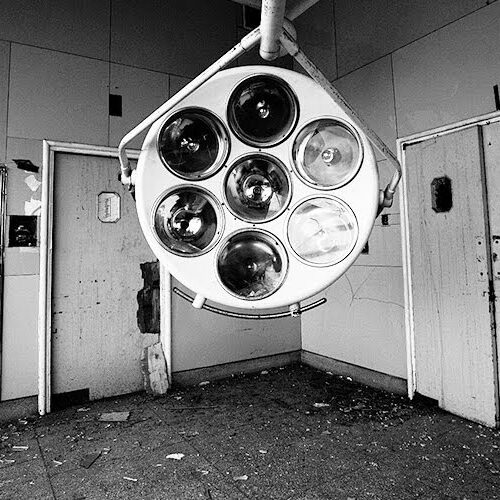 PFI, or Private Finance Initiatives were deals set up with the private sector companies to organise over 100 NHS hospitals building schemes from 1992 onwards. The policy was  conceived by the Conservative government of John Major but predominantly advanced under Labour.
The reputation of PFI came steadily more damaged, so much so that the policy is now almost redundant. However the poor PFI arrangements will continue to negatively affect NHS hospitals for years to come.
The schemes usually involved large scale infrastructure buildings such as new schools and hospitals which would have previously been funded by the Treasury. Instead, the projects were put out to tender and bids were invited from buildings firms and developers who raised capital, built the premises and then leased them back to the government.
The lease arrangements for PFI projects are long term, often 25 years or longer. Repayments were made over a long time scale, typically between 20 and 30 years but occasionally as long as 50 years and came at a high rate of interest.
This has meant that large debts have accumulated and must now be paid back.
The Treasury does not count PFI debts on the deficit balance sheet. This allows the government to claim it is not borrowing more money whilst being able to build new infrastructure projects.
For twenty years PFI has been the main route for capital projects in the NHS. What we now know is that there are negative impacts that last long after the doors of a new hospital are open. In financial terms alone a high price is paid over the life-time of the contract.
The number of NHS trusts now in deficit is surging and for many the burden of PFI costs is ramping up the pressure. PFI problems have been exposed in successive reports and inquiries, but there has been little progress in solving the issue.
Year on year these debts are affecting the services that are available to patients and limiting the resources for NHS staff. When PFI began it was during an era of rising funding for the NHS but in recent years the NHS has seen flat funding and unprecedented cost cutting.
We have seen how PFI contracts wrap NHS trusts up in a schedule of rising payments. For some the debt has become toxic, but most contend with PFI pressure that will not recede without intervention. Despite growing consensus about its limitations there is little momentum around change. There are however options that could help to relieve the burden of PFI on the NHS, some of which have already been successfully executed.